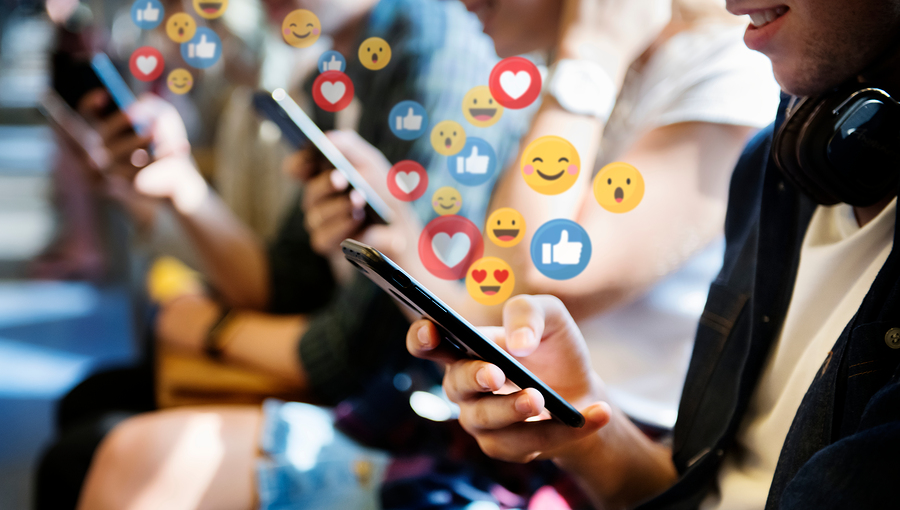 October 24th, 2019
Posted by Emergent
brand marketing, brand strategy, change, CMO, consumer behavior, Consumer insight, Emerging brands, Emotional relevance, Higher Purpose
0 comments on "Importance of Brand Building to the Future of Emerging Food and Beverage Businesses"
Early priority trap – singular devotion to sales
In our interactions with emerging food and beverage brands we take note of a consistent condition between virtually all nascent businesses: a single-minded focus on sales. Certainly it makes sense especially in the earlier stages of development that founders/owners are preoccupied with securing the next account and building the pipeline.
It's not unusual for us to see lean teams with limited bandwidths deployed in a recurring cycle of production to distribution to account selling activity. Marketing in these cases is often light on strategy – and reduced to a few tactics in the form of social media posts, periodic press releases and an occasional third-party influencer/blogger outreach.
Today we make the case for starting early to invest in brand building. In the end entrepreneurs may believe they are on earth to sell their better mousetrap, and more of it, until an exit strategy is achieved. In fact, what should also be going on here is purposeful development of the one asset that holds the valuation multiples and burnishes the customer relationship, your brand.
Why This is Important Now
People are emotional creatures who (backed by reams of scientific evidence on behavior) do NOT make fact based, rational decisions on the brands they prefer and that matter to them. The story you should be telling must be specifically packaged and presented to begin sewing the emotional fabric and connectivity to your brand and its deeper meaning. Brand purpose is not a nice to have, it's a must have.
Simply stated: you are not selling a product but rather a feeling people have in the presence of your product. Here we'll lay out the pathway to greater success and scale based on a more enlightened view of what's required to make the leap to sound marketing.
Primacy of Product Experience
First, we should acknowledge that in the early stages the magic in generating trial is the very experience people have with your product. This is where the higher quality ingredients, the artisanal recipes, the more authentic production of a better tasting food or beverage gets noticed. Your brand, a virtual unknown, secures traction because it delivers on its promise of a higher quality, better for you, great taste experience.
More than at any other time in the history of food and beverage, the consumer is primed for the innovative, the new, the better-quality version of many iconic categories from chips and crackers to ice cream. Bone broth instead of soup stock. Heart healthy snack bars. Artisan peanut butter. Upscale and functional teas. Heirloom produce. Small batch you name it… the list is long and getting longer of new players summoning the efficacy of healthier ingredients and better preparations on a clean label.
Yet while the product is indeed the marketing at the front door for emerging brands, the attention to strategic brand building shouldn't be viewed as a 'we'll get to it someday' part of the operating plan. Again, for emphasis here, brand cultivation is an investment in establishing relevance and connecting with consumers who are most likely to try your brand, rather than a result of how many press releases are pushed out the door.
The Rule of Sameness
In virtually every edition of the Food Navigator newsletter you'll find new products in launch phase. The sheer ubiquity and volume of new ideas making their way to grocery shelves or direct-to-consumer platforms is astounding. Higher quality retail outlets like Whole Foods are shopped by 'what's new' hunter gatherers on the prowl for great ideas, ready to plunk down the higher price for a shot at a better product experience – at least once. I know, I'm one of them.
But the go-to-market recipe employed by more than a few reinforces a condition that exists in far too many product categories – the Rule of Sameness. Emerging brands often observe the conventions in the category they do business in and, intentionally or not, replicate behaviors that are common to the business segment. Some great decisions are made in innovative packaging but for the most part players tend to look similar on shelf. Tactics are similar. Pricing is similar. Color schemes and messaging are similar. When RX Bar decided to put "No Bull___t" on the front of their bar package, that may have done more for advancement of the business than anything else. Not that expletive is a precursor to greatness. It was just unexpected (see disruption below) and an outlier move.
Perhaps the best category on earth to observe this phenomenon of sameness would be pet food, where it runs rampant. So much so that you can interchange messaging between many brands and it would still fit. Protein percentage is now the reference standard of pet food quality.
Disruption is a Requirement
The word disruption sounds a little scary, but the principle applies here. In essence it means to zig when everyone else zags. Uniqueness and differentiation are vital components of a strong strategy and are particularly meaningful when the marketing budget looks eerily similar to your take home pay rather than something approximating the gross national product of Belize.
When every dollar invested needs to work like ten, the requirements of sound strategy comes to the front quickly. The story you tell, how it's told, to whom, how it's packaged and presented all matter in attempting to engage an emotional creature. Emotive language?
More often than not emerging brands lean too far into a self-reverential form of messaging that conveys 'it's all about me, not you' when in fact it is all about them (consumers), all the time. How does your brand become a guide, coach and enabler of the lifestyle interests and concerns of your core user?
It is when we bathe ourselves in the customer's lifestyle needs and aspirations that we can find the path to relevance, connection and also engagement on a modest budget. You have an uncommon product so don't be common.
Standing out is a prerequisite because things tend to run together at retail, especially at the shelf where snap judgments are made daily. Words matter. Context is important. Emotion is key. Relevance is the bottom line that leads to success.
How do you do that? That's why Emergent exists.
Absence of a Fully Baked Mission
We have ample evidence that consumers care about sustainable farming, about transparency, about ingredient integrity, contributing to the greater good and offering something consumers can believe in beyond the transaction.
Yet even in the midst of popular culture's insistence that most new food brands come to the table with an embedded mission, more often than not, we find it isn't fully baked, and in some cases tacked on like a 'new and improved' package violator. Successful brands today come to market with a soul. This may explain why it's increasingly difficult for legacy brands to pivot because finding a soul is hard to do.
If the approach to building business is purely transactional, then even the messaging around a belief or mission rings hollow because consumers are marvelously adept at seeing and separating assertions from reality.
A higher purpose has to inform everything the company does from sourcing to production and how you got to market. Actions speak louder than words and offering the consumer something to believe in, matched by authentic behavior is the road to trust. Trust by the way sits at the foundation of every successful business now — and is increasingly hard to come by given the barrage of misdeeds, misrepresentations, selfishness and fractures of truth people see almost everyday.
This is why we've designed a specific program to help bring greater texture and definition to what higher purpose is and how it should show up in what the brand is about.
Your Brand and Emotional Connectivity
Belief, mission, purpose, essential truths and lifestyle relevance all combine as the alchemy for brand building in an age when the size of your ad budget isn't linked to the depth of your brand franchise.
That said, it requires attention and intention to put brand building strategies into the mix early. The result is better traction, improved engagement and a quicker ascent with a story that resonates.
Convinced? We would be happy to share more of these insights, just drop me a line.
Looking for more food for thought? Subscribe to our blog.
Bob Wheatley is the CEO of Chicago-based Emergent, the healthy living agency. Emergent provides integrated brand strategy, communications and insight solutions to national food, beverage, home and lifestyle companies. Emergent's unique and proprietary transformation and growth focus helps organizations navigate, engage and leverage consumers' desire for higher quality, healthier product or service experiences that mirror their desire for higher quality lifestyles. For more information, contact Bob@Emergent-Comm.com and follow on Twitter @BobWheatley.