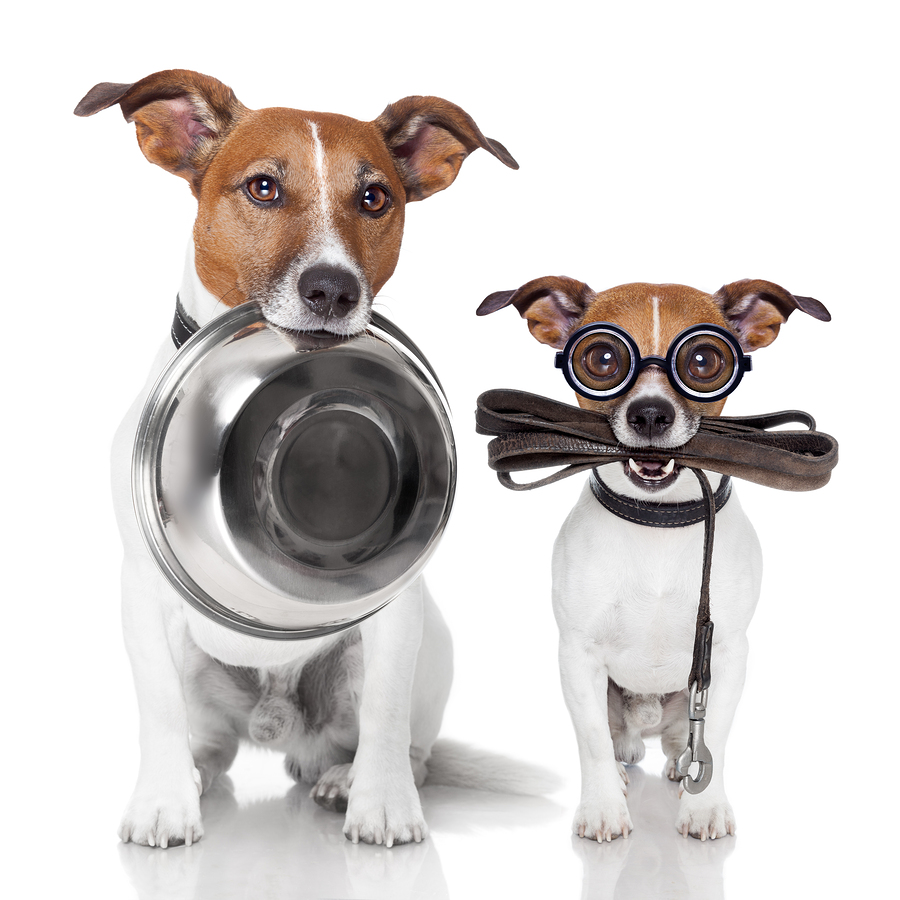 February 12th, 2020
Posted by Emergent
brand marketing, Pet care, Pet food, Pet food marketing, storytelling
0 comments on "The re-graining of the pet food business"
Will shift feed further confusion?
If anyone has any questions about the power of editorial (earned) media to impact consumer behavior and swing marketplaces, look no further than the DCM crisis of 2019 and the FDA's announcement stumble.
The FDA publicly announced an investigation into an asserted link between certain grain-free diets and the onset of a heart condition known as dilated cardiomyopathy (DCM) in dogs. They included brand names of pet foods fed to some dogs included in the study. Irrespective of the merits of the investigation, whether or not a tangible connection exists to dietary formulas, the assertion of DCM (allegedly instigated by grain free foods) sent shockwaves through the industry.
Consumer uncertainty quickly followed. Most brands made a concerted effort to investigate, analyze and educate users. At the same time, a number of industry players who had previously embraced the grain-free juggernaut that has defined category growth outcomes for nearly a decade, quickly formulated alternative diets that use ancient grains, wholesome grains or a version of this. The objective was to answer any pet parent who is worried and wanting to make a switch – and keep them in the brand family.
Like anything, when a business launches new products, efforts are made to distribute it, gain shelf placement and promote to buyers. This momentum generates a self-fulfilling prophecy by helping bifurcate the premium market and throw a cooling trend on the sales heat that has followed grain-free pet food for a long time.
On-set of grain-free march to fame
The real momentum driver of the grain-free phenomenon can be traced back to the Menu Foods crisis of 2007 as hundreds of pets perished when tainted melamine ingredients from China showed up in US pet food. The fracturing of the industry, however, really resulted from a revelation that one company, Menu Foods, was manufacturing more than 100 brands of pet food. This stunning surprise to the consumer marketplace reversed decades of brand building that implied pet brands themselves were carefully preparing unique food solutions in their own kitchen, while also refocusing pet parents on examining what's really inside that bag of kibble.
Smaller boutique brands that had quietly made higher quality, more protein forward foods jumped into the spotlight and web sites sprang up right and left to weigh in on recipes, ingredients and a redefined view of what constitutes a healthy, quality pet food. The emergence of ancestral diet that connected wolves to dogs and what animals would eat in their natural habitat, fed the grain-free segment headline as use of corn and related low-cost ingredients was vilified.
Marketplace confusion
Universally, human beings have an unassailable quirk – they refuse to tax their brains when confronted with complicated or confusing messaging. People quickly opt out and refuse to engage if the story is too dense or requires a PhD in nutrition science to understand what's going on.
The merits of grain-free food have been a foundational aspect of pet food communication for years. As is always the case, the story generally attempts to elevate grain-free solutions at the expense of grain-based diets that had been a hallmark of the pet food industry historically.
The march to protein specsmanship was on after 2007 and the pet food business category posted year to year volume and share gains for brands that removed grains while adding protein. The story of meat-based diets made intuitive sense to people if you buy the wolf connection and that dogs and cats are essentially carnivores.
Now grain-based solutions begin to come back as a response to the FDA moves on DCM, opening another industry chapter, while at the same time creating a potential stew for communication disconnects. The finer points to grain or not to grain aside, while this appears on the surface to simply be offering choice, another gambit opens when these two formulations compete for attention and potentially contribute to confusion on the merits of both.
The antidote to pet food marketing confusion
Simple. Clear. Short. Concise messaging will be necessary to navigate the re-graining of pet food. No taxing of brains allowed. If the pet diet is primarily protein based, and the source of those proteins are from animal, poultry and fish, then the role of grains or legumes isn't a mission critical part of the nutritional delivery story.
That aside, this emerging condition offers pet brands an exciting opportunity to enhance engagement and relevance. The love pet parents have for their pet is an important area to mine for communication that resonates — without adding to confusion on the grain and re-grain debate. The human/animal bond steps outside the protein percentage messaging wars to provide a rich arena for relevant brand-to-consumer conversations.
Transparency in the supply chain is yet another pathway into the product quality story that doesn't require stepping on the jargon landmines of formulation detail and nuance. Trust and belief are paramount and best served when consumers can see the openness and honesty manifest in how the brand behaves and what it communicates about product creation.
In sum, clarity and emotion are two fundamental anchors for pet food brand communication that can help steer wide of the potential confusion of grains vs. no grains.
Looking for more food for thought? Subscribe to our blog.
Bob Wheatley is the CEO of Chicago-based Emergent, The Healthy Living Agency. Traditional brand marketing often sidesteps more human qualities that can help consumers form an emotional bond. Yet brands yearn for authentic engagement, trust and a lasting relationship with their customers. Emergent helps brands erase ineffective self-promotion and replace it with clarity, honesty and deeper meaning in their customer relationships and communication. For more information, contact Bob@Emergent-Comm.com and follow on Twitter @BobWheatley.