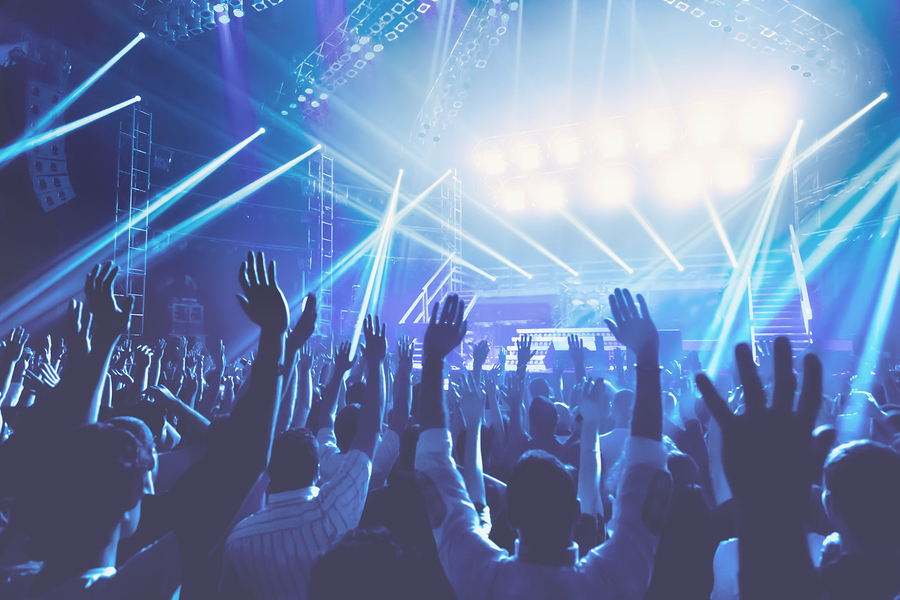 January 16th, 2020
Posted by Emergent
brand marketing, change, Consumer insight, Content Marketing, Emotional relevance, Insight, Social media, storytelling
0 comments on "Your top marketing priority for 2020: Retool and Refine the Message"
If the message doesn't connect, nothing works
The most important tool impacting the success of food and beverage marketing investments is the right message. If the message lacks relevance and resonance, it won't connect – and efforts made to engage consumers fall flat no matter which channels of outreach are used.
How so? There's an interesting example in the difference between music and noise.
When I was in high school and college, I was a musician and my side hustle was playing in a band. I was the lead singer and rhythm guitar player. I. Loved. Music. At the time it was my creative outlet, and in every venue we played, there was always a set where I got on stage alone with an acoustic guitar and did some solo numbers. In those moments it was me and the audience and I was singing a story. I had something to say. I wanted them to feel my emotions and relate to the lyrics. Music is an incredible medium for that purpose. It hits the head and the heart at the same moment. It can be inspiring and all encompassing. People are engaged and take the journey with you.
Technically, there's not a ton of difference between noise and music, both are sound wave patterns. One engages and the other repels. Self-promotional marketing messaging can be static that people choose to avoid. Relevant story telling that connects to what you want in life is captivating.
"If you talked to people the way advertising talks to people, they'd punch you in the face."   Hugh Macleod
The goal of great marketing is first to engage and then secure belief. That happens when the message is relevant and the storytelling is respectful of what the audience desires. Only then will they really listen.
Where brand messaging goes off the rails
Companies spend countless hours and resources making a terrific product. So, it's understandable to think the marketing should be a comprehensive showcase of the technical or formulation achievements and product features. The messaging often employs language that walks and talks like fact-based selling because, after all, presumably that's what is going on: working to convince, persuade and close the sale.
"We believe the consumer will be enamored and enthralled with our better mousetrap and will cling to every word about how we're 25% better than brand X alongside our painstaking attention to higher quality ingredients. Just examine the enticing list of our superior features and benefits. Afterall everyone will be persuaded by the evidence, given people are logical decision makers who carefully weigh the facts before buying." Ahem.
Well no. People are emotional creatures who move with their hearts first. How we feel in the presence of a brand is far more important than the specs of protein percentages. But more importantly, the disconnect happens earlier when the story starts with the brand as hero and not the consumer. We've already lost relevance at the front door of engagement. We characterize this as a form of brand narcissism.
Best practices in effective messaging
Creating a more consumer-centric brand narrative is harder to do than it looks. Cleverness isn't the leverage point either. Clarity and connection are paramount. We must be careful not to make people work too hard to understand. Humans resist taxing the brain and tune-out quickly if the message doesn't make immediate sense because it is too complex or indirect.
The right path follows storytelling principles that show up regularly in great music and movies.
Here are storytelling elements Emergent considers along the path.
Every great story has a hero. Here, it is the consumer and their wants, needs and concerns.
The hero always has a problem to overcome. What is the brand working to solve for them?
A good story always has a bit of mystery – a secret, a key – something which brings context previously unknown. For food and beverage brands, we must gain insight on the most important lifestyle consideration (and its related dietary attribute) the consumer is seeking from the product – the "why" of their repeat purchases.
Every strong story has a Yoda to its Luke Skywalker, helping the consumer achieve their goals, overcome adversity and create a plan. The brand operates as the consumer's guide and coach.
What can the brand further do to support and enable our hero's lifestyle aspirations?
We also help people understand what success looks like and how the brand supports their lifestyle goals.
Interwoven throughout the story is the brand's higher purpose which centers on a mission that consumers can "join" as an aligned value they embrace. The brand's higher purpose goes beyond the product itself. This is frequently missing from the whole narrative and yet it is a key story point in driving connection.
When we make consumers the center of the story and consider their journey and desire to be part of something that's greater than themselves, we imbue the brand with relevance and deeper meaning.
An example:
Beyond Meat understood that meat lovers love meat taste and its familiar texture. They carefully designed the eating experience and message to reinforce the 'no taste sacrifice' of a re-imagined plant-based burger.
The brand's higher purpose was embedded in the environmental advantages of resources NOT consumed in plant-based meat production. They did not attempt to present the product as a vegan 'health food' in the traditional syntax. Nutritionals would not have supported it anyway. The words plant-based already come embedded with a healthy halo.
The sizzle, the cooking, the culinary adventure of fully dressed burger images all played to a latent backyard barbecue indulgence trope that have made hamburgers the most popular sandwich on earth. Boom.
The connection is interweaving burger savory indulgence with the consumer's desire to eat healthier and bring more plant-based foods into their diet. The food science part of it is frankly less interesting and does not reside at the heart of why people decide to buy.
Apple Computer, upon Steve Jobs return from exile, embarked on a marketing campaign for the ages that focused entirely on the consumer's journey and their desire for creativity and achievement – instead of tech specsmanship. They didn't dwell on the machines or software but rather on the opportunity to change the world around us for the better. To Think Different. That's higher purpose.
When the message is right, outcomes are assured
The goal is creating marketing that people actually want rather than choose to avoid. At the heart of effectiveness is messaging that resonates because it's about the consumer's journey and passions.
When we have a richer understanding of our consumers and their lives, it feeds proper input into the messaging model. Understanding the main lifestyle attribute they seek from the product, allows us to focus and simplify. Anchoring to a clear message is respectful of the very limited amount of time we have to communicate successfully. At the store shelf, this is mere seconds.
Emergent's proprietary approach to message development is founded on consumer insight and making them the hero with the brand performing as expert guide. This formula is fundamental to creating marketing that works because the audience is listening.
The outcome eliminates misfires, disconnects and promotes the start of a deeper consumer relationship based on serving mutual interests. The brand's goal is to make a difference in the consumer's life. When that happens, the rewards are reaped in business growth.
Emergent client engagements begin with an audit of current messaging and assessments against the backdrop of category competition. This is done alongside efforts to mine consumer insight for understanding of key lifestyle aspirations and dietary attributes heavy users want to solve (key to repurchase velocity) with the product.
The plan for success
We use a proprietary mapping tool for this purpose, to bring ideas forward that overcome the key barriers to engagement.
The right messaging then informs communications tools that connect and achieve memorability, relevance, which in turn fuels growth and acquisition of new brand fans.
May we help you create a new path to marketing message success in 2020?
Looking for more food for thought? Subscribe to our blog.
Bob Wheatley is the CEO of Chicago-based Emergent, the healthy living agency. Emergent provides integrated brand strategy, communications and insight solutions to national food, beverage, home and lifestyle companies. Emergent's unique and proprietary transformation and growth focus helps organizations navigate, engage and leverage consumers' desire for higher quality, healthier product or service experiences that mirror their desire for higher quality lifestyles. For more information, contact Bob@Emergent-Comm.com and follow on Twitter @BobWheatley.