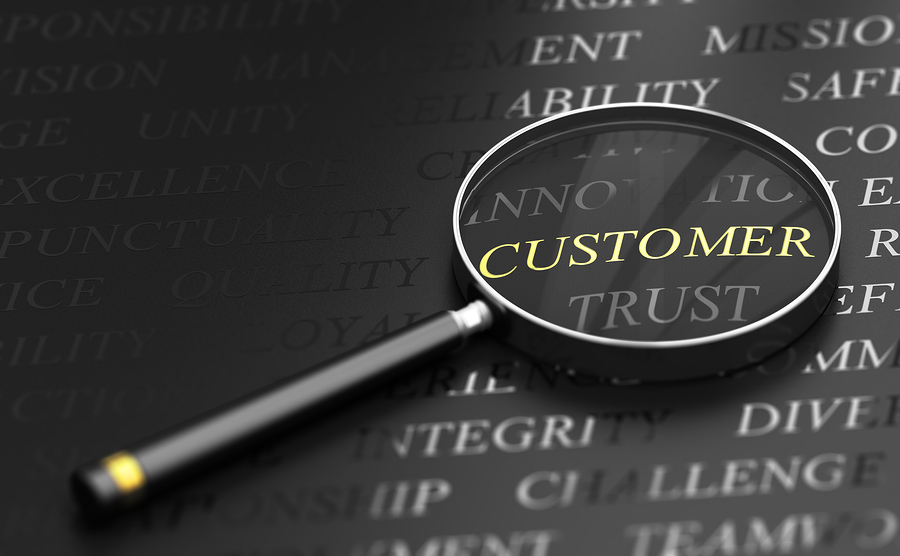 April 18th, 2019
Posted by Emergent
brand marketing, Brand preference, brand strategy, branded content, consumer behavior, Consumer insight, Content Marketing, Higher Purpose, Social media, Transparency
0 comments on "How to Build a Trust Engine"
Investing in Trust Can Deliver Marketing Efficiencies
For the last millennia, the currency of food, beverage and retail brand marketing has been awareness generation. More money has been spent in pursuit of the holy grail of being top-of-mind than any other single objective; for the oft claimed reason that awareness ideally is supposed to drive consideration and purchase. Or said another way, it's based on the self-reverential belief that if the consumer sees a product message enough times they will buy because, after all, the product is so alluring and necessary.
What if this point of view were wrong-headed and spending dollars devoted solely to awareness creation tactics was akin to spraying water in the desert in the hopes that crops will magically manifest themselves? There may be some benefit to being continuously present for low involvement categories but even there, awareness doesn't automatically ladder up to brand preference any longer.
Significant cultural shifts have reframed the paradigm on how brands are built that favors mattering and deeper meaning over spraying product claim messages everywhere. The focus should be on narrow-casting to an engaged audience rather than broadcasting in an effort to capture every eyeball. Mission, relevance and lifestyle connection are more important than being ubiquitous in today's marketing best practices.
This brings us to banishing one myth at the start: you don't need to appeal to everyone to be amazingly successful. In fact, the 80/20 rule prevails in many food and beverage categories — most of the revenue and profit will be derived from a relatively small cohort of committed users.
However, despite evidence that consumers tune out most of the overt marketing noise around them, we find ourselves at Emergent in the midst of frequent conversations about metrics and measurement that mostly calculates assessments of awareness building. Call it a hold-over from the Madison Avenue era, the enthusiasm for tactics in pursuit of that goal remains a dominant conversation in some annual strategic plans and spending priorities.
What if there were a better, more cost efficient and effective way to go to market?
Today, trust is the currency of successful marketing between consumers and product or retail brands. Trust cannot be ordered up from central casting. It must be earned through how the company and brand conducts itself and how its purpose is defined and brought to life.
Here is the simple truth: building trust is more cost efficient than chasing awareness. Yet companies typically outspend efforts to convert and retain customers by a 42 to 1 margin in favor of awareness building tactics. Hard to let go apparently.
What if your best customers ran your marketing?
Well of course the first push-back would be they don't know what the company knows about the product, brand or retail deep background on features and benefits, and further they aren't versed in the details and strategies of positioning and marketing messaging.
A moment then to pause and reflect. Feature and benefit type selling isn't what it used to be. In a marketing environment filled to the brim with claims, assertions and hype, people increasingly find it hard to believe any of it. Additionally, consumers work overtime to avoid overt, interruption style marketing tactics. What they do understand is their own hopes, wants, dreams and aspirations.
When marketing works to align with what's relevant to your best users, the effort takes on a whole new meaning. The goal of your strategic plan is to earn trust and that won't happen when talking 'at them'.
What does a trust creation engine look like?
Here are the fundamental tenets of customer-first marketing:
You have to understand and care about their interests first, before yours. This requires some investment in insight research designed to better analyze what they care about. Assumptions in this area are often off the mark.
Map ways your brand can make a real difference in their lives. Be intentional here.
Effectiveness is achieved when your plans and messaging align the brand and business as an enabler of their hopes, needs and answers to their concerns.
Be transparent and honest in your actions, business practices and communications. No more ivory tower thinking, which is now made of glass anyway.
Extend transparency to openness about product creation, standards, supply chain and other aspects of how the business operates that your best customers will want to know more about.
Create outreach programs around content that is relevant and meaningful to them. By definition this requires being less self-absorbed in what is conveyed. This will require a disciplined effort to refrain from the all-too-common trope of shameless self-promotion.
Look to create and optimize the experiences and interactions consumers have with your brand to ensure they're walking away with something of value (not money) to them beyond the transaction.
To inform this effort, it is vital for the company and brand to build and understand its unique higher purpose and mission that transcends commerce — and creates a runway for communication around issues of meaning and importance to people and their values.
Make doubly sure the company's actions, policies and behaviors align with the mission. When 'mission' appears to be bolted on as a marketing maneuver and not an expression of true belief, it will fall flat.
Want to have a more meaningful relationship with your best customers? Then imbue your brand with greater, deeper meaning.
No amount of marketing magic can save a soulless business or an unremarkable product. The goal of the business is to strive daily to be special, unique, memorable, useful and valuable. The foundation on which your customer relationship is built has to be about more than the product alone. That said the product is in many ways your true north so investing in quality at every point in the customer experience is now table stakes.
Without trust there is no possibility of a real relationship and the business will eventually become a commodity bought on price. Anchoring the marketing plan to trust creation is the path now to sustainable growth. It just also happens to be a less costly journey than chasing awareness for the very reason that focusing on the consumer's needs and journey doesn't require massive amounts of media to become sticky.
Looking for more food for thought? Subscribe to our blog.
Bob Wheatley is the CEO of Chicago-based Emergent, the healthy living agency. Emergent provides integrated brand strategy, communications and insight solutions to national food, beverage, home and lifestyle companies. Emergent's unique and proprietary transformation and growth focus helps organizations navigate, engage and leverage consumers' desire for higher quality, healthier product or service experiences that mirror their desire for higher quality lifestyles. For more information, contact Bob@Emergent-Comm.com and follow on Twitter @BobWheatley.