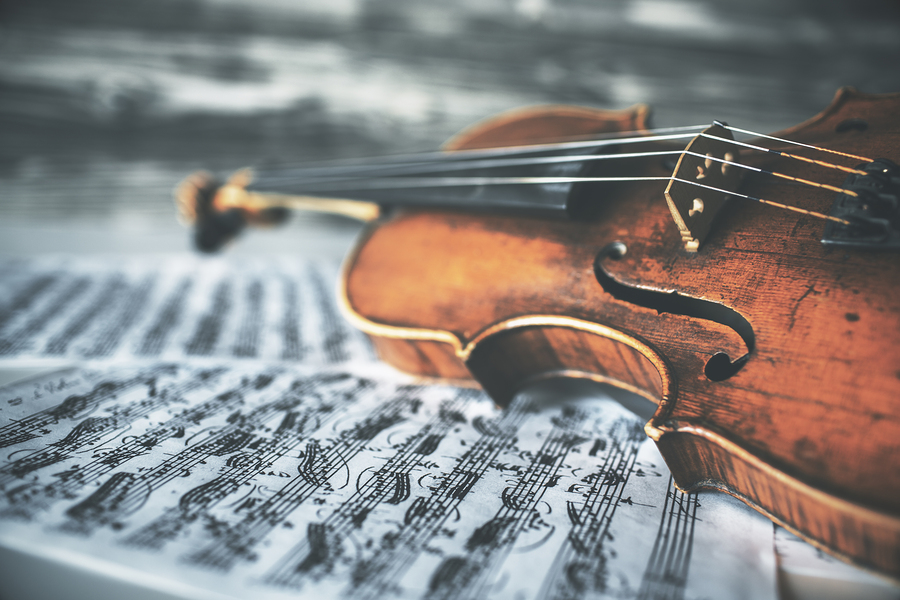 November 16th, 2017
Posted by Emergent
Agency Services, brand marketing, CMO, Digital marketing, Integrated Communications, Marketing Strategy, Public Relations, Transformation
0 comments on "Part 2: Orchestrating the new 360-degree brand building solution"
How integrated communications planning operates
Marketing is no longer a department. Every aspect of how an organization collectively sees itself, thinks and behaves impacts their ability to get and retain customers. As consumers gained control in their relationship with brands, and cultural shifts placed more importance on brand integrity, transparency and beliefs, a new marketing model has evolved with it.
Now, a more holistic and comprehensive approach to business growth and development is required. In today's consumer-driven climate, an organization's higher purpose matters at least as much as the quality and benefits of the product itself. The entire ecosystem of business strategy to brand communication and experience must be optimized for relevance and resonance to consumer interests and needs.
Moreover, placing the consumer at the center of business strategy means that every aspect of how the company operates, creates products, sources its ingredients, behaves in the marketplace, and communicates, must be adjusted to align with how consumers' lives can be improved through relevant brand touchpoints.
In this article we detail the eight elements of effective planning and communication in the age of consumer control. Together these ingredients form the recipe for brand-to-consumer engagement, conversation and mattering.
1. Business analysis linked to higher purpose guidance
We have entered a new era where company behaviors, as well as the DNA and creation of the product itself, is more directly impacting business growth outcomes. As a result, the client and agency team must collaborate to help guide business strategy, considering that all aspects of how a company operates will inform marketing results. Marketing and Communications simply cannot be isolated from the rest of the business plan – or brought in later to "ice the cake."
The marketing ecosystem partners must be able to evaluate and bring context to operations, product creation and innovation, brand strategy, consumer insight and relevance. Equally important is providing strategic guidance on establishing the company's mission and higher purpose. It is higher purpose – a real human-relevant mission that goes above and beyond the commercial intent of commerce – that becomes the blueprint to direct all aspects of business and go-to-market planning.
2. Importance of insight research and message testing
How can you possibly expect to support consumer aspirations if you haven't peeled the onion to get as close to customer lifestyles as possible – and we're not talking just about purchase behaviors. What's going on in your core users' lives? What do they want, care about, or dream of? How do you answer the call to deep understanding of what they value? How do you know what will resonate unless you pressure test the various ways to present a brand's bona fides in relation to your customers' specific needs?
3. Multi-channel outreach strategies
Mass media is gone. The ability to aggregate eyeballs went with it. Communication today is more narrowly focused on engagement in smaller communities where consumers participate, typically online or via experiential. So now, the portfolio of communications tactics must build from a seamless integration of medium and message in social, content, earned and paid, dialed into platforms and communities where potential fans and ambassadors reside.
It's here where we find one of the strongest cases for higher purpose strategy. To the extent a brand is able to marry itself to a consumer passion point and become an enabler of it, the door opens to defining where the brand can participate and contribute in relevant ways. This is what Clif Bar® brand does as a focused supporter of outdoor adventure sports enthusiasts, or what Bosch home appliances does to inspire and enable culinary passions of home chefs.
4. The fundamental aspects of emotion and meaningfulness
Analytical, fact-based outreach is not respectful of the human condition. We are emotion-based beings and respond accordingly. There's more intrinsic power in emotional forms of connection than will ever exist in messaging that's a rational recap of data, facts and figures.
The human brain isn't wired for this kind of disciplined analysis outside of the classroom. People care about their relationships, values, meaning, purpose and beliefs. Want to build a closer rapport with consumers? Then imbue your brand with greater meaning for your customer, beyond the product itself.
Video, by definition, is an emotionally-evocative medium. Stories of personal experience and transformation can be powerful in reaching people's hearts – where the action really is.
It probably bears mentioning here that purchases are actually symbolic gestures – a demonstration telegraphing what purchasers want the world to believe about them and their values. So, aligning the brand with cultural cues for consumers to gravitate to is mission critical.
5. The importance of disruption and differentiation
"Similar" and "familiar" are two words that consumers typically use to define the competitive set in most product categories. The messaging around a product's technical distinctions are often comparable from one brand to another; reflecting the sameness in formulas, recipes and ingredient decks. Packaging formats are often similar among competitors, as is messaging.
In many cases you can exchange brand names between competitors at the shelf and the stories are relatively interchangeable. Pet foods are a textbook example of sameness in how brands present themselves and their nutritional story.
Uniqueness often requires disruption (challenger brand thinking) of category norms and accepted traditions. Doing the unexpected and purposefully violating category conventions are vital to standing out. With so many voices vying for attention, different truly matters. Ownable distinctions remain the Holy Grail – especially in commodity businesses. Increasingly important are consumer- and culturally-relevant cues speaking to their desires for authenticity, company standards and real food ingredients.
We helped a client of ours, Schuman Cheese, create the first and only

trust mark

in their category, a seal that independently verifies product authenticity and integrity. (Research confirms that honesty and truth count towards brand preference).
6. The power of social proof
The voice of the satisfied user is the most powerful form of marketing. Building and investing in communities of brand/product fans is a precursor to facilitating their engagement, reviews and endorsements. Their voices are far more credible than anything a brand can construct on its own.
Helping consumers tell their stories and share their experiences is the most important path to cultivating word of mouth, a form of user-generated communication that breathes truth because it comes from the hearts and mind of people without profit motive.
Far too often, we find brands engaged in social channels with self-promotional content. Social is first about conversation and second about sharing. Content that is intrinsically valuable and useful to the brand fan community is vital to securing their attention. Creating the opportunities for fans to build and share their own content is integral to creating the proof of benefit brand stewards covet.
7. Relevance is the precursor to engagement
Understanding core consumer wants, wishes, dreams and concerns will direct the creative inspiration needed to build branded content that is worthy of consumer consumption. People care about their own lives and interests first. Brands that become a reflecting pool of the users' interests and desires put themselves in a position to earn their attention, trust and even loyalty.
Far too many marketing campaigns are self-reverential, self-promotional efforts designed to present product features, benefits and technology achievements. While this information will always remain of note, it cannot be the first consideration in how stories are constructed.
Yeti® brand builds video stories of adventures and experiences with real people who fish and hunt. Is it focused on their cooling tech? No. It's focused on the users and their stories. This less transactional, less selfish form of outreach is the path to creating lasting relationships.
Brands are built now on the basis of their ability to gain trust. And trust, at its core, is founded on providing lifestyle help rather than product hype. When looking for brand recommendations, people believe friends and family first as we fundamentally think they have our best interests at heart, and will be honest. Companies that respect this more empathetic form of relationship building will prevail in the marketplace – because they are able to earn and retain trust.
8. The most under-leveraged marketing asset of all: employees
Marketing is often so pre-occupied with product packaging, presentation and in-market support aimed at the end consumer, that another equally important stakeholder audience gets the back seat. Or in some cases, no seat.
Employees are one of the most import assets a brand can deploy in the marketplace. Their passion and enthusiasm underneath an organization's mission and higher purpose can be an essential building block of belief.
How an organization views this audience – as a partner or a cost to be managed – will impact marketplace performance. If you equip employees with the brand's tellable tale and provide opportunities for them to engage people beyond the office walls, you're able to leverage a dedicated, enthusiastic and credible population of ambassadors.
Bring them into social channel platforms as content co-creators. Provide the tools, resources and training to tell stories that underscore the company's commitment to higher standards, integrity, assurances of quality and the lengths the organization will go to hear and be responsive to users.
Integration forms the backbone for brand success!
Each of these steps and tools form the basis of integrated thinking – from aligning business strategy to higher purpose, to building consumer relevance in every aspect of brand communication – delivering a 360-degree, holistic answer to real integrated marketing.
This method respects the need to bring symmetry and synergy to all areas of company operations, behaviors and communication in service of the consumer. When this happens, trust breaks out because the consumer is, indeed, at the center of the company's effort and the conversation.
Ironically, this approach will create improved business results, more so than the typical path of looking at consumers as "targets" for marketing to persuade.
Looking for more food for thought? Subscribe to our blog.
Bob Wheatley is the CEO of Chicago-based Emergent, the healthy living agency. Emergent provides integrated brand strategy, communications and insight solutions to national food, beverage, home and lifestyle companies.  Emergent's unique and proprietary transformation and growth focus helps organizations navigate, engage and leverage consumers' desire for higher quality, healthier product or service experiences that mirror their desire for higher quality lifestyles. For more information, contact Bob@Emergent-Comm.com and follow on Twitter @BobWheatley.