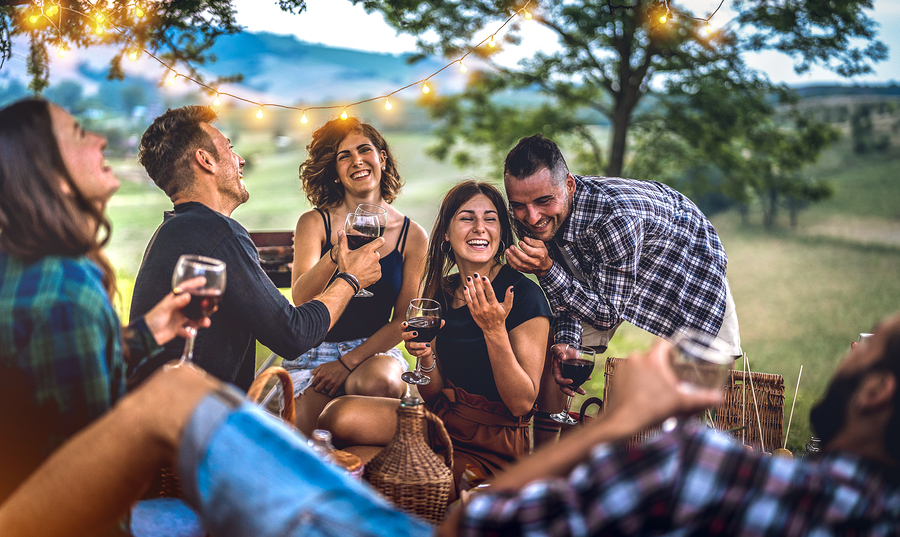 January 28th, 2020
Posted by Emergent
brand marketing, brand strategy, change, consumer behavior, Higher Purpose, Human behavior, Insight, Navigation, storytelling
0 comments on "Should a brand be more human?"
Flipping the paradigm of how great marketing operates
Businesses want to win in the marketplace, to serve their mission effectively and to attract more consumers to a hopefully growing community of fans. More often than not, considering the exhausting and thorough efforts made to create outstanding products, most brands absolutely deserve to win.
But 'deserve' and 'win' (and degrees of same) don't follow any linear rules of cause and effect.
One thing stands in the way of brand success. It is a condition we see repeated over and over again; a common problem that subtly works to wedge distance between consumers and a brand's marketing efforts.
It is entirely unintentional but occurs nonetheless all-too frequently because of an inconspicuous trap. All of the efforts made to create great products draw marketers to conclude the focus of their communication outreach is, and should be, about themselves, the brand and its superior features.
The villain in this unfolding story of marketing misfires is a form of self-interest driven promotion. Basking in its own well-deserved reflection, the brand casts itself as the hero and the focus of its storytelling, unaware that in doing so they've already lost the consumer.
Every human being wakes up every day believing THEY are the hero in their own life story. Consumers are not drawn to brands that present themselves as the hero and in effect compete with them for that role. Instead consumers continue on their journey looking for a guide to help solve the challenges and problems they endure.
For years Emergent has toiled in the messaging fields, writing, deploying, researching, questioning and evaluating various approaches to building better brand communication and content. We've learned what works and what doesn't. We understand the impacts of cultural shifts on how consumers will or won't engage with brands.
CEOs and CMOs wrestle with confidence over the outcomes and effectiveness of marketing investments, looking for reassurance the brand is indeed engaging its audience fully. This occurs at a time when consumers have become masters of successfully avoiding anything that looks like overt marketing. We understand this frustration and share the concern that effectiveness is the bottom line.
Out of genuine respect for what we've been able to discern about people – how they think, function and make decisions – we have arrived at a formula that offers a consistent frame for messaging that will engage and involve consumers in the story clients should tell.
The more human brand wins
Consumers have become experts at recognizing content intended to convince and persuade even when it's well disguised to look like independent and unbiased advice. What people want are honest relationships, built on a foundation of truth, trust and reciprocity. This can best be described as injecting favorable human qualities and voice into the marketing communication strategy. The goal to become meaningful to consumers you wish to serve.
What people genuinely need is help. Brands that operate as a guide and enabler of the lifestyle goals customers pursue, have an extraordinary opportunity to bypass consumer optout and gain their valuable ears.
If the brand can put the consumer ahead of its transactional goals and work intentionally to help improve their lives and the world around them, it changes the calculus. A new environment is created where consumers open themselves up to really consider the brand, engage in conversation and invest in a new relationship . …just like one would have when making a new friend in the real world.
Unpacking humanity
In human relationships, when we examine what drives great marriages, friendships and parenting, we find recurring themes of empathy, honesty, selflessness and a unique ability to be a terrific listener. So, we ask is the brand user relationship really best served when operating strictly on a seller-to-buyer basis?
Are customers only walking wallets? Is the goal only to sell and service while exacting the appropriate margin to reward investors? If this is the operating philosophy, does it cloud the marketing strategy with a reflexive tendency to favor self-promotion? Probably.
When brands acquire a view that consumers are individuals to be respected, valued and served what happens? We become obsessed with discovering the problems and challenges consumers encounter. We strive to find ways to make a difference and, in doing so, to become useful – brand as a resource not just a product source.
When the brand voice is human, conversational, less about selling and persuading and more about helping as an expert guide, we fulfill the single most important insight to improved brand engagement: the consumer is now the hero of our story and the brand is the guide.
The key operating elements of this approach are:
Insight to consumer lifestyle wants, needs and challenges
The near-term goal to determine the lifestyle 'why' of their repeat purchase
The consumer, not the brand, is always the hero of the story
The brand's role is guide and expert along the path
Articulate the problem the consumer is trying to solve and show empathy for their concerns
The brand offers a plan and solution, while lighting the path to an improved life
A higher purpose is an integral part of this engagement approach
When we strike a human tone and simplify the message in the right context (with brand as guide) we open the door to consistent performance in marketing outreach. Yes, the words matter so it's important to do the homework before building a messaging platform.
Importantly however, how the organization sees the customer relationship and how it casts its mission will weigh heavily on a successful outcome.
Higher purpose discovery
To that end, defining a higher purpose can be an incredibly powerful route to optimizing the entire marketing and business behavior proposition. For this reason, Emergent created a process called Brand Sustainability Analysis to frame how purpose discovery is undertaken, to make sure the purpose syncs with company DNA and culture.
We can help unlock the power of higher purpose to reset the customer relationship and influence the growth trajectory of your business.
Tell me more about higher purpose and building a brand with more humanity.
Looking for more food for thought? Subscribe to our blog.
Bob Wheatley is the CEO of Chicago-based Emergent, the healthy living agency. Emergent provides integrated brand strategy, communications and insight solutions to national food, beverage, home and lifestyle companies. Emergent's unique and proprietary transformation and growth focus helps organizations navigate, engage and leverage consumers' desire for higher quality, healthier product or service experiences that mirror their desire for higher quality lifestyles. For more information, contact Bob@Emergent-Comm.com and follow on Twitter @BobWheatley.